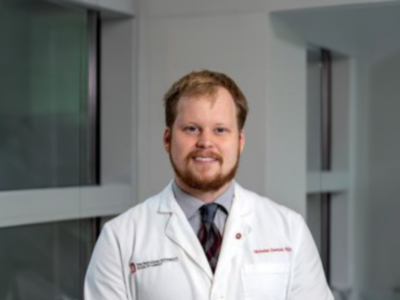 Nicholas Denton
Senior Lecturer of Pharmacy Education and Innovation
Making gains in student comprehension and engagement by 2x when using Hypothesis with scientific research
Engaging with primary research texts is a hallmark of higher education. It's also critical to helping students develop the knowledge and skills necessary to advance in a particular area of study.
A College of Pharmacy at an R1 institution in the Midwest implemented the Hypothesis social annotation tool in research-focused pharmacy, psychology, and cancer underclassmen courses. With Hypothesis, faculty observed and recorded notable improvements in students' engagement with comprehension of scholarly texts.
College of Pharmacy at an R1 institution in the Midwest
Key results:
2x increase in undergraduate students demonstrating graduate level of comprehension.
Near 100% student engagement in journal clubs, as observed by faculty.
Increased predictors of persistence in the science (self-efficacy, science identity..)
Gains were equitable for BIPOC and 1st Gen students, as compared to their majority peers.
Challenge: Getting students to engage with rigorous material
Research-oriented texts not only convey essential information pertinent to their respective areas of focus but also encapsulate the essence of scholarly thinking and professional practice.
"Research literacy isn't just about keeping students on the cutting edge. It's about empowering students to apply their knowledge to their own investigations and pharmacy practice, ultimately enhancing their ability to think critically and innovate," says Nicholas Denton, Senior Lecturer of Pharmacy Education and Innovation.
Standing in the way of the benefits of engaging with research texts: the fact that these papers are not written with students in mind. "These papers are full of complex jargon. It takes hours before students are able to grasp what's novel or meaningful about it."
Solution: Social annotation with Hypothesis
Denton and his colleagues turned to Hypothesis to encourage students to engage with research-focused materials, increase students' comprehension of the material, and develop their critical thinking skills.
Result: Enhanced comprehension
In Denton's courses, the data shows that Hypothesis made a profound impact on students' understanding of research materials, far surpassing the outcomes achieved through discussion boards.
"We saw a level of comprehension on par with what we'd expect from graduate students," he says, noting that students were providing more in-depth explanations and incorporating outside resources to support their answers. After implementing Hypothesis, the number of students demonstrating above-average mastery of the material more than doubled (Figure 1). More than 88% of students agreed that Hypothesis gave them a better understanding of the research literature than if they'd read it on their own.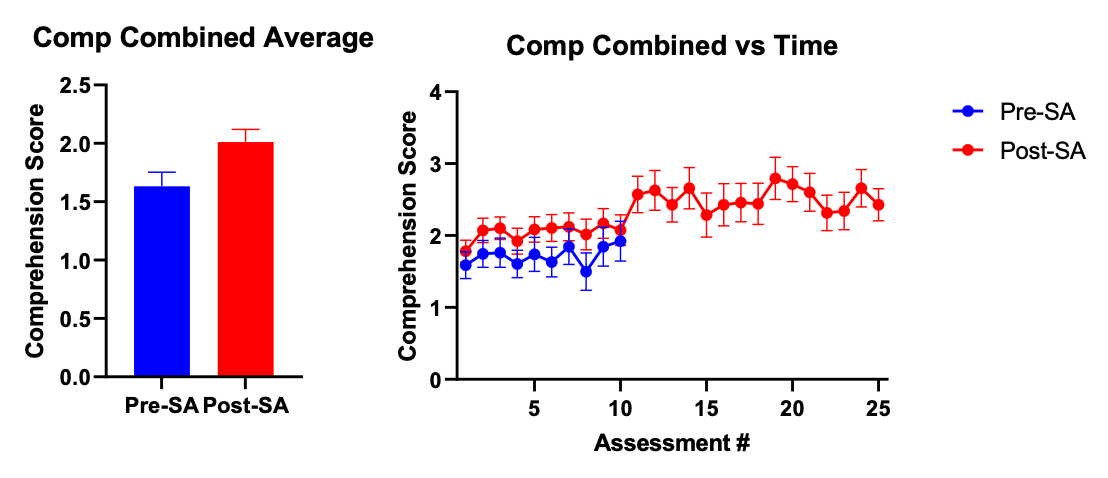 Figure 1: Results of student assessments indicate that student comprehension increased dramatically after implementing Hypothesis. These gains were equitable across racial groups and continued over the course of the semester.
Note: Higher scores indicate greater levels of comprehension, as indicated by the accuracy of student responses and depth of explanation. 
Notably, Denton's team observed equitable gains in comprehension for the course's 1st Gen and BIPOC students. "Students that have been systemically excluded from the research literature are catching up with Hypothesis more so than when we did the traditional discussion boards," he adds.
Result: Increased student engagement
Denton and his colleagues also observed a significant impact on student engagement, with data showing that average engagement scores more than doubled after implementing Hypothesis.
"We saw engagement in line with what we would expect to see at the graduate and postdoc levels after implementing Hypothesis," Denton says, attributing the results to Hypothesis's ability to normalize the challenge of reading research papers and to encourage students to ask questions about things they didn't understand.

Figure 2: Student engagement exceeded expectations for undergraduate students, as evidenced by the frequency with which students responded to instructor prompts and the percentage of students participating in class discussions, as reported by faculty on a per-session basis. 
Note: Higher scores indicate higher levels of engagement.
Specifically, the inclusive nature of Hypothesis made students from underrepresented groups more likely to engage with research materials and in class discussion more broadly. "Hypothesis gave these students the psychological safety to speak up in cases where they might be wrong. For students, it removed the intimidation factor. That's huge," he adds.
Result: Increased persistence in the sciences
Comparing students before and after completing social annotation readings, Denton found that courses involving Hypothesis made students more likely to further their studies in the sciences.
Denton's analysis demonstrated improvements in various aspects of professional identity formation which are commonly viewed as predictors of student persistence in STEM fields, with the most notable gains coming in self-efficacy (Figure 3).
Figure 3: A PITS (Persistence in the Sciences) analysis revealed significant improvements after implementing Hypothesis. These gains were equitable for BIPOC and 1st Gen students, as compared to their majority peers.
"Hypothesis helped students model the authentic experience of a research scientist, which we believe is now contributing to students' professional identity formation as scientists," he says.
Crucially, these gains were equitable across student demographics, narrowing the self-efficacy gap for BIPOC  and science identity gap for 1st Gen communities. These increases in self-efficacy and science identity indicate that Hypothesis has helped these students feel more confident in their abilities to engage with and contribute to the research literature and see themselves as scientists, counteracting the lack of representation they may perceive in the science field.
Conclusion
While the initial investment of time and effort required to become familiar with the platform and create high-quality annotations can be challenging, Denton believes that the benefits are well worth it.
Denton says, "Instead of being up in front of the class, trying my best to get students to engage with an article that they're not likely to fully grasp, I can step back and let my students take center stage, feeling confident and excited about what's next."
See how Denton leverages Hypothesis to enhance pedagogy and boost student engagement.
---
Title provides identification purposes only. The views and opinions expressed are those of the individual only and do not necessarily reflect the positions of The Ohio State University.
Ready to give students a whole new way to engage with scholarly content? Fill out the form below to get started: