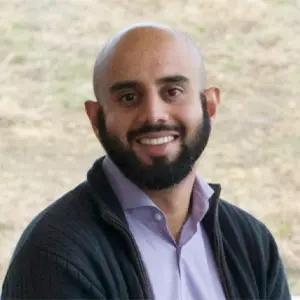 "Hypothesis has been the most important tool for me in making pedagogical leaps in teaching social science theories to undergrad students. Of all the things I've ever tried, this is the best tool I've used. If I ever teach any other theory class, this will be the key pedagogical tool." 
What has been the benefit of using Hypothesis in your courses?
I was having a problem in my theory courses where students were doing the readings, but they weren't really comprehending them or engaging with them. The first year I used Hypothesis in Fall 2021, there was a dramatic difference in results. I realized that Hypothesis is the program to use to teach theory. Forget everything else: papers, exams, etc. Those things were not solving the root of the problem, which is, how do students read theory? Hypothesis was an answer to that problem.
What changed in your courses after implementing Hypothesis?
Students became much more interested in talking in class than they'd ever been in a theory course of mine before. It's like they started to think, I'm not done. I'm going to put the annotation there, but I'm also going to come into class with it. They are much more interested in discussing texts in class now. Granted, my course is queer theory, so it's a 'cool' subject to talk about, but the reading is still dense. Students have a lot to say in class now! The other thing that changed was the students' comprehension of the readings. Their comprehension is much, much stronger now. My feedback is no longer, "This isn't quite what the theorists meant…" and is now, "This application is good, but you should expand!" I'm no longer having to evaluate whether or not students understand the theory. I'm now just giving them feedback on the application.
What has the student response to social annotation been?
When instructors get negative feedback from students, one of the reasons for that is usually related to the annotation-based activity not having a clear purpose. I've actually not had any negative feedback about Hypothesis, which I thought was strange at first. But every time I ask my students to annotate, it has a very clear purpose and will directly benefit the students. My students realize that the annotations have benefited them and always serve a clear purpose. The annotations are almost like a 'living' text that they are able to go back to.
Has anything surprised you?
One thing that surprised me this year was that several students said their favorite part of the course was the annotations. I was shocked. I guess that just speaks to how people learn differently. Some people want to be in the classroom speaking, others want to be online sharing, and some want both. The second thing that surprised me is that students more so want to participate in class now. They actually want to participate in discussion of theory itself. I thought Hypothesis was just going to make them more engaged. I didn't think it was going to make them excited to talk about theory!
What advice would you give to someone just starting out with social annotation?
Start small. Think of the key thing you want to accomplish and reach for just that. I wanted closer engagement with the text, so that's what I started with. I didn't have any criteria at first—it was quite small and manageable, and I was very loose with the guidelines. So start with one particular problem or one question or idea, and then take it further next year and branch out.
If you could sum up your experience with Hypothesis and a few sentences. What would it be?
Hypothesis allows us to push the limits of what we think is required as a solitary activity. Reading theory does not have to be solitary, and I would have never said that two years ago. With Hypothesis, students are actually reading together, and they are giving each other feedback. I would never have thought that you could do that.
Ready to give students a whole new way to engage with scholarly content? Fill out the form below to get started: