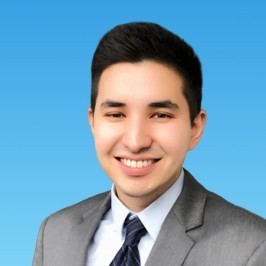 David Serna
Instructional Technology Specialist, The University of the District of Columbia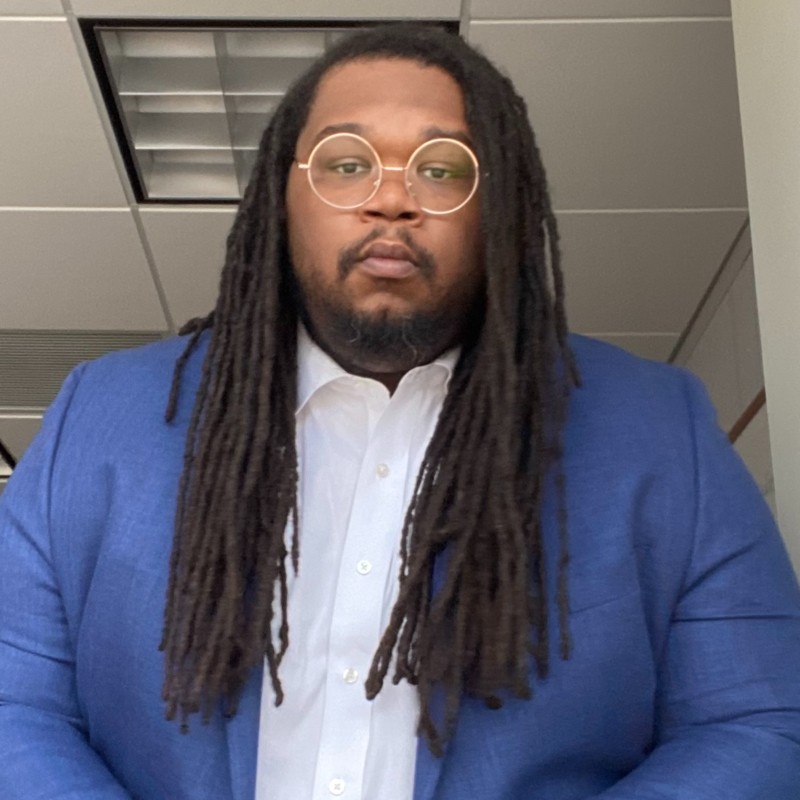 Julian King M. Ed.
Instructional Designer & Quality Matters Coordinator, The University of the District of Columbia
Challenge
The University of the District of Columbia, one of the Historically Black Colleges and Universities, embarked on a mission to enhance the quality of their courses through QM certification. QM certification sets a national standard for course design and structure in online courses, ultimately aimed at improving student engagement and learning outcomes in online learning settings.
"QM certification provides the guideline or rubric for us on how our courses can be structured more effectively. It's a big deal because we want to maintain high standards for our faculty and students, especially after the rapid shift to online learning during the pandemic."
– David Serna, an Instructional Technology Specialist at UDC
With multiple campuses serving diverse student populations, including community college and workforce development programs, UDC aimed to ensure that their courses met these high-quality standards. However, they faced the task of meeting 4 rigorous requirements of the certification including online program design, online teaching support, online learner support, and online learner success. 
Solution
To address this challenge and meet the requirements of the QM standards, UDC embraced their social annotation tool, Hypothesis, to help meet the requirements for online learner support and online learner success. David highlighted that Hypothesis had the ability to add value to courses without overwhelming faculty. "Hypothesis is such an easy thing to add to a course that really changes the way students interact," he explained.
Julian King, Instructional Designer & Quality Matters Coordinator, further emphasized the value of Hypothesis, noting that it allowed students to engage with course materials more deeply. "Students are able to collaborate with each other and engage with the materials, and we're noticing learning outcomes being met in online settings," Julian shared.
Faculty members also found that Hypothesis enhanced discussions and increased engagement. It enabled students to interact with the course materials before class, facilitating more meaningful in-class discussions, even in an online classroom.
Results
UDC's use of Hypothesis impressed the QM reviewers and helped them meet the certification requirements, specifically in the learner outcomes and learner support criterias. One standout feature of Hypothesis in the QM certification process is its ability to support engagement and collaboration among students. "When QM reviewers see how students interact with each other through Hypothesis annotations, it contributes significantly to our student engagement scores," David noted.
Additionally, Hypothesis's versatility in handling various media formats, such as YouTube videos, JSTOR articles, and OneDrive documents, has enriched learner support by providing online courses as an engaging learning experience. 
Accessibility was also a key focus for the QM certification and Hypothesis assisted in meeting this criteria as well. "Accessibility is a key point in the QM certification, ensuring that all learners, no matter their challenges, can access education. The use of screen readers and searchable PDFs in Hypothesis helped with this," Julian added. 
The most important outcome UDC has seen since using Hypothesis is the increase in testing scores. "We're noticing the learning outcomes being met in a lot of these different assessments that we're pulling for the certification. Our faculty are actually starting to see an increase as far as testing scores among the quizzes and the weekly quizzes that they are providing while using Hypothesis," noted Julian. These results indicate that the QM certification standards for learner outcomes are being successfully met.
So far, UDC has six courses that are QM certified with the goal to have 22 certified by next semester. Julian noted "Right now, we're finishing these 22 courses with the goal to have 225 courses QM certified by summer of 2025. Hypothesis is definitely one of the ways we will meet this goal, it's one of the tools that a lot of faculty advocate for and is helping us meet the QM requirements."
Conclusion
UDC's journey towards QM certification and the integration of Hypothesis has been marked by impressive progress. As they continue to expand QM certification to more courses across their campuses, they look forward to Hypothesis playing a pivotal role in obtaining the certification for their online courses. The success story at UDC underscores the value of tools like Hypothesis in elevating the quality of online education and meeting the evolving needs of students in an online classroom.
Ready to give students a whole new way to engage with scholarly content? Fill out the form below to get started: