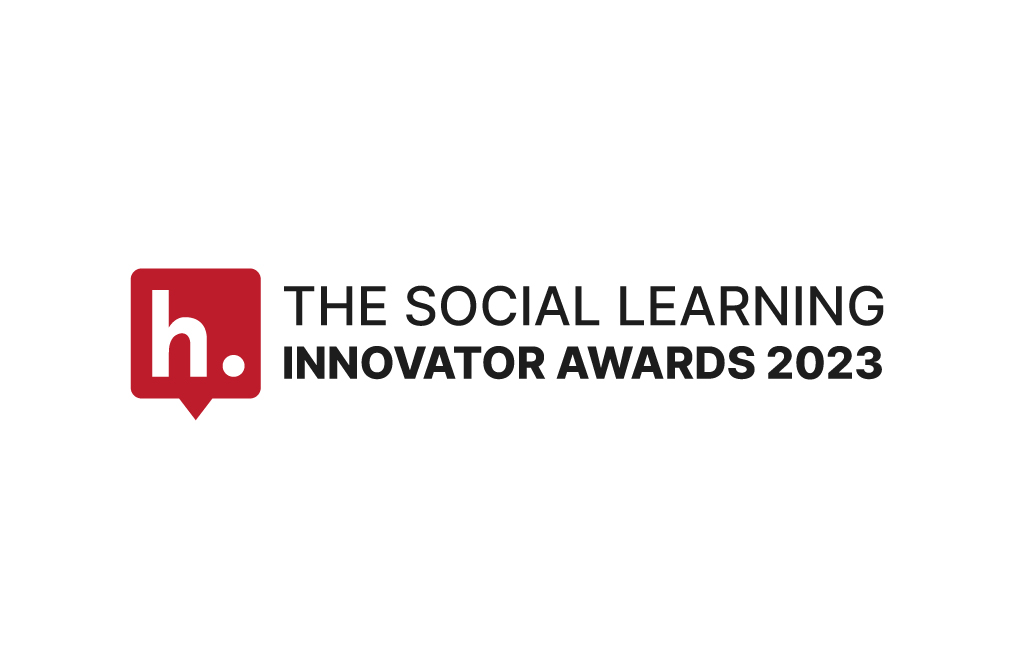 The Social Learning Innovator Awards 2023
In the dynamic landscape of 21st-century education, technology has paved the way for innovative teaching and learning methods that challenge the status quo. At the intersection of technology and pedagogy lies the profound concept of social learning. The "Social Learning Innovator Award" has been conceived to highlight the pioneers who have recognized the vast potential of social annotation and have harnessed its capabilities to transcend traditional learning boundaries.
Social learning empowers students to collaboratively engage with texts, fostering deeper comprehension, promoting critical thinking, and knitting a web of shared understanding. This award not only acknowledges the remarkable achievements of those who leverage this tool to its fullest potential but also aims to inspire educators around the world to envision new horizons in the realm of collaborative learning.
From instructors who craft intricate, annotated discussion networks, to students who find their voice and develop a deeper appreciation for diverse perspectives, the transformative power of social annotation is undeniable. Through the "Social Learning Innovator Award," we celebrate this transformation, we acknowledge the creativity and passion of our educational community, and we look forward to the continued evolution of learning experiences crafted through the unique tapestry of social annotation.
Social Learning Innovator 2023 Award Winners: 
Humanities and Arts:

Justin Hodgson, Indiana University
STEM:

Viranga Perera, University of Texas – Austin
Computer Science:

Leysia Palen, Colorado University – Boulder
Health Sciences:

Nick Denton, Ohio State University
Business and Economics:

Jennifer Young, University of Alaska
Social Sciences:

Minghui Hu, 

University of California – Santa Cruz
Interdisciplinary Studies:

Francie Quaas Berryman, Cerritos Community College 
Institution-Wide:

Northern Virginia Community College
Administrator:

Fatma Elshobokshy, University of District Columbia
Pedagogy:

Dr. Sarah Antinora, San Joaquin Delta College
Hear Directly from the Award Winners on how they incorporate Social Learning
Join us for a webinar to learn how each winner has harnessed the power of social learning in their classroom!
Webinar details are below: 
Social Learning Innovator Awards Unveiled: Winning Strategies for Classroom Transformation
Date: Wednesday, December 6th

Time: 12pm ET
Award Categories:
Instructors: 
Humanities and Arts:

For instructors who have innovatively applied social annotation in the fields of English, literature, history, philosophy, religion, languages, music, visual arts, and other related disciplines.
STEM:

For instructors employing social annotation to foster collaborative exploration in areas such as physics, chemistry, biology, engineering, and mathematics.
Computer Science:

For instructors utilizing social annotation to advance their computer science courses in innovative ways. 
Health and Science:

For instructors who have used social annotation in innovative ways to delve deep into medical cases, research articles and journals, health theories, and the broader field of medical sciences.
Business and Economics:

For instructors who've transformed discussions in the realms of business strategies, economic theories, and case studies using social annotation.
Social Sciences:

Recognizing instructors in areas such as sociology, psychology, anthropology, geography, and political science who have utilized social annotation to explore and discuss complex societal issues.
Interdisciplinary Studies:

For instructors who cross traditional discipline boundaries, integrating multiple subject areas using social annotation.
OER:

For programs who have utilized social annotation in innovative ways through OER materials that have helped reduce costs for students. 
Pedagogy:

For a program that has implemented social learning which has enhanced engagement and pedagogical innovation.
Administrator: 
Administrator Award:

An administrator at an institution who exhibits unique and innovative ways they have implemented social annotation and gained traction at their institution. 
University-Wide: 
Institution-Wide:

This special category celebrates an institution that has adopted social annotation at a broader scale, demonstrating a unique and transformative approach to collaborative learning across multiple disciplines or departments.
Evaluation Criteria:
Innovative Use: How has the instructor or institution employed Hypothesis social annotation in new, creative, or unexpected ways?
Impact on Learning: Evidence of tangible benefits in terms of student engagement, understanding, or achievement.
Collaborative Engagement: Demonstrated use of social annotation to foster communication, debate, and discussion among peers.
Scalability: Ideas and methods that can be adopted or adapted by others, amplifying the impact of the innovative use.